Your Health & Wellbeing Reset
Welcome to The Chi Zone in Poundbury, Dorset.
Our friendly and professional team is ready to help you become stronger physically and mentally.
We offer stress-busting and pain relieving Chi Therapy acupressure and sound treatments. And for more action, join us in a Chi Flow Chanting, Movement & Meditation Class or another of our revitalising Chi sessions.
We will show you how to clear, rebalance and reset your health using ancient knowledge fused with a practical approach designed for modern life. We can help you to feel stronger, clearer, brighter and more energised in yourself.
Join us at The Chi Zone either in-person or virtually via Zoom/Skype.
The Chi Zone is here for you. Book a revitalising treatment, join an energising class, book a 1-1… your choice. We have treatments and classes for all ages: babies, youngsters and adults.
You are in safe hands with our experienced, qualified & insured Practitioners
The Chi Zone is led by husband and wife team Incheol (aka Master Ha) and Françoise Ha. We wish to open the door to people to the life-changing benefits of working with the natural, invisible energies that support this world, nature and humanity (otherwise known as Chi).
We offer Chi Acupressure Therapies, Chi Flow Movement & Meditation Classes, Chi Workshops, Chanting, music inspired wellbeing sessions and online courses.
We also work with a great support team of Independent Practitioners who integrate Chi into their own practices, such as Bright Mums & Babies and Yoga Chi.
Our Practitioners belong to various professional member organisations including Complementary Health Professionals (CHP) and the Incorporated Society of Musicians (ISM) and follow their Code of Ethics. You can view each Practitioner's experience and professional memberships in their personal biographies.
Each therapy, class or course uses varying techniques to stimulate the movement of Chi in your life.
Release stress, pain and fatigue naturally. Hands on Acupressure & Sound Treatments or virtually via Zoom/Skype. Read more…
Chi Flow Classes & Workshops
De-stress, rebalance and recharge for improved physical and emotional health. Focusing on developing your mind-body-energy connection, we teach a variety of slow Chi movements designed to clear negative energy from body and mind and recharge with bright, positive Chi. Read more…
5 week programmes for youngsters aged 7-18 years to learn how to clear, rebalance and better control their physical and mental energies using Chi movements and sound. Find out more…
Yoga Chi Classes
A unique approach using traditional Yoga practices and assists, together with the energising power of Chi.
Energy Link Programmes
In-depth courses tailored to brightening the energy in your life or someone close to you. Can enable deep clearing and re-focusing.
Online Courses
Login to 'My Chi Zone' anytime to view Chi movement videos or listen to Chi music to calm and clear your energy. Plus benefit from extra useful online articles and resources. Read more…
Our classes and specialist programmes are suitable for beginners through to practitioner level.
Choose from one-to-one or group sessions subject to advance booking and availability. Please enquire for further details.
Sciatica
Haven't felt as good as this for years!
Sciatica all gone.
12 years of a problematic shoulder much better and getting better all the time.
(After a course of 5 treatments)
 Nicki D.

Post Covid symptoms
Ruth was brilliant in helping me post Covid. I was very tired and struggling with energy levels. I had to return to work after 3 weeks off and Ruth really helped me to gather my strengths and release lots of blocked energy.
The treatments were so powerful and relaxing too. She instinctively knows what is going on and tunes into the individual needs of the client. I felt so much better after one session. It was excellent. After several sessions I felt great. I would thoroughly recommend her.
Alison D.
Musculoskeletal Issue
I initially started Chi Therapy to work on a musculoskeletal issue that wasn't being fixed through other treatments or stretching.
A couple of days after the first session the pain began to ease and by the end of the second it was gone. Amazing.
It's the most extraordinary type of treatment. If you're open and receptive it's like being plugged into source energy to recharge.
I definitely recommend it.
Clare G.
Acupressure connections
I know about pressure points. It is incredible and amazing! You touched everyone of them… You've woken something.
I felt connected to the whole power of the universe. As a human race we are incredible and anything that helps that, you are a conduit for that; universal energy, truth and power. The universe was tingling.

Explosive – awed by it.
Becky R.
Build Your Personal Chi Zone Toolkit for Life
The Chi Zone and its Practitioners are here to help you feel healthier, stronger and brighter in yourself.
Our Chi Classes and Courses can teach you how to manage your health more holistically and beneficially for you.
Choose from the techniques you learn to create your own personalised toolkit for better health. New knowledge equals new routines and pathways.
Practical applications and solutions for daily life.
Opportunities to open new paths going forward.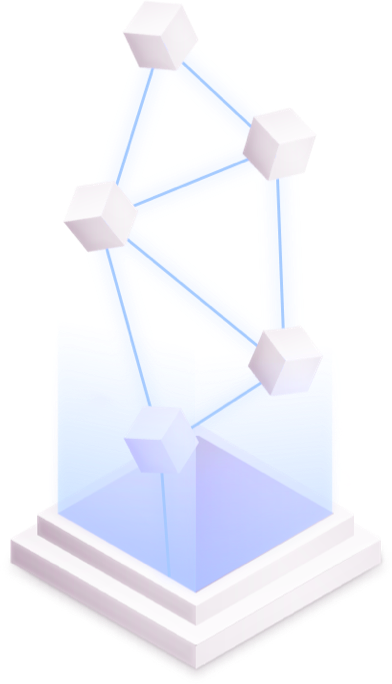 Energy Connections & Interlinking Networks
People are connected. We are all part of a community.
This means that as we change our energy and become stronger, happier and healthier, we can have more positive impacts on those around us. We can in turn help other people feel brighter, happier and more motivated e.g. our family, colleagues and our friends.
People grow as individuals when they have the support from others to help and guide them. At The Chi Zone we are here to help you grow stronger and brighter so you can better support those around you, those who rely on you and those who you care for.
Look after yourself so you feel better.
Look after yourself so you can care for others better too.