Our classes teach you exercises, breathing techniques and Chi methods to better control stresses, negative energies and clear blocks so you can live a happier and calmer life.
Regular practice can help you improve your mobility, balance and strength in just a few sessions. Plus recharge your energy levels, create greater personal awareness of both negative and positive influences around you as well as build stronger personal resilience.
Our in-person classes at The Chi Zone are small group sessions with up to six participants plus tutor. Seated movement sessions and chanting sessions may accommodate more participants. 
We also stream our classes so you can join us via Zoom.
For private classes tailored to your personal goals and situation, please click here.
Incheol Ha, Chi Master Practitioner, talks about Chi Classes and how they work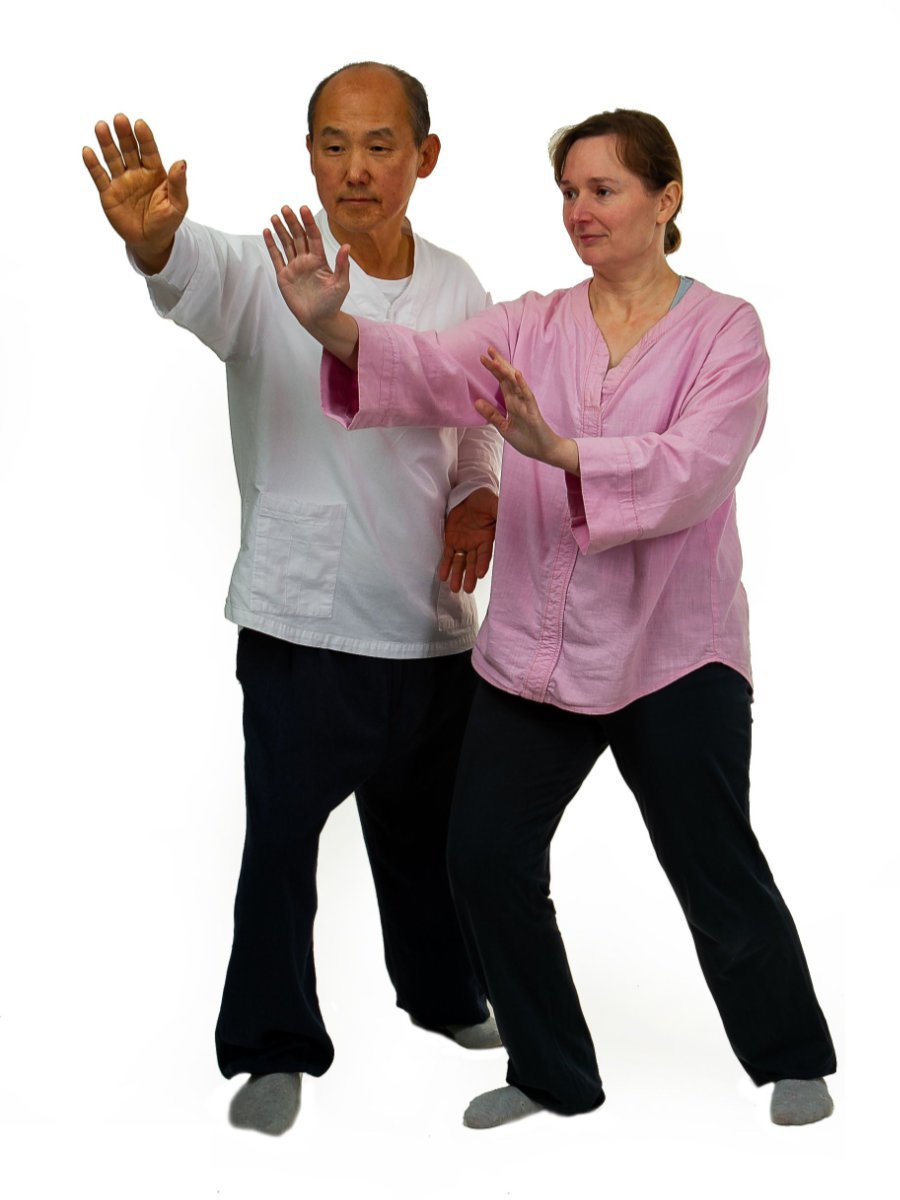 Weekly Classes
Click on the title of the class to read a summary of the class. Click again to go to the booking page for dates of upcoming classes and availability. Or click here to view all upcoming classes.
Members of MS Society Dorset may be eligible for funding for our Chi Flow for Limited Mobility 5 week courses. Please contact us for further details.
Video of our MS Society Chi Flow Class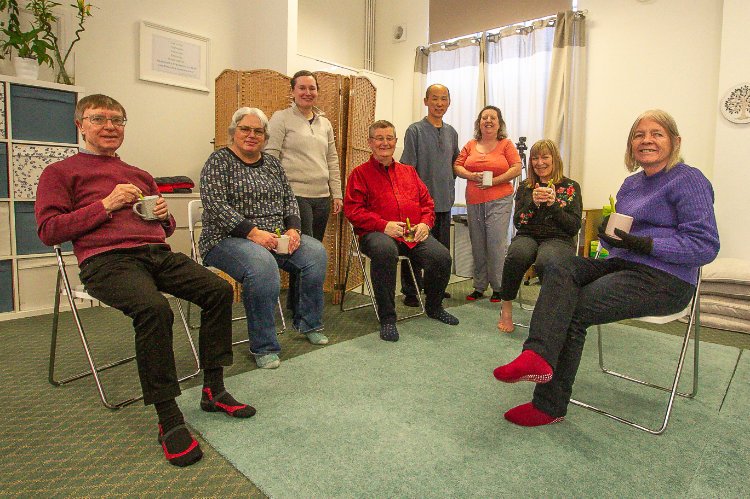 Chi Flow Class
Recharge and rebalance all year round. 45 mins sessions moving through a slow sequence of Chi movements. In the calming and beautiful environment of The Chi Zone.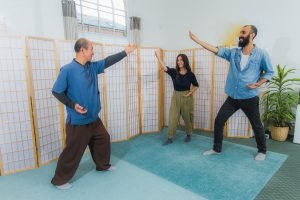 Chi Flow Class for Limited Mobility
Improve flexibility in upper body and core. Movements and breathing exercises are tailored to those with limited mobility including those with MS and in wheelchairs. Choose to stand or sit during this class.
Members of MS Society Dorset may be eligible for funding. Click here for further information.
Chi Flow Class for 9-16yrs
Family Chi Flow
For parent/carer plus young person – 45 mins movement and meditation sessions for greater calmness, balance, self-control and individual resilience. Pianoscapes for meditation.
Chi Flow in the Park
45 mins sessions. We go outdoors come rain or shine, to learn a sequence of slow Chi movements to clear negative energy from body and mind and recharge with bright, positive Chi.
Martial Arts Shinsundochi Class
This class has been created specifically as a more actively intense workout.
Work through dynamic martial arts movements and Chi Flow sequences to build greater power, strength and calm both physically and mentally.
Spiral Stabilization Class
Suitable for those with spinal /postural issues, these group sessions can be joined once you have completed a package of 5 private sessions from a Spiral Stabilization Therapist.
Chanting Class
Use your voice and intention to calm and clear mental energies. Open up your main energy centres so Chi can flow more freely and in balance throughout your body.
Finding myself at home in Dorchester unexpectedly one summer Sunday I headed to Chi in the Park not sure what to expect.
I got a warm welcome and some lovely gentle movements. I kept going back and just really enjoyed the movements, the sessions and the people. It soon started to feel like a new habit, one that I wanted to maintain.
As a scientist and natural sceptic I am trying, occasionally, to reconcile my enjoyment with the concept of Chi. However, I now miss it when I don't go. And life has been improving since I've been going, which could just be a lucky coincidence of course.  It's great to push out all that negative energy, my favourite move!
The Intro to Chanting Workshop was a very well organised workshop with a good time frame.
I really felt the benefits of the session hi-lighting the Korean culture and language in relation to the chants and understanding the different energies to work in harmony with you and your well-being.
Join us for more detailed and in-depth discussion about Chi and your health. Choose from regular workshops led by Incheol or Françoise Ha.
Access 24/7 so you can clear, recharge and brighten how you feel anytime.