Spiral Stabilization Method
Exercises & Manual Therapy
The Spiral Stabilization method was developed in the Czech Republic (Prague) by an expert in myoskeletal medicine, Dr Richard Smisek 40 years ago. He has successfully treated thousands of patients suffering from spine-related pain in the lower back, chest and neck areas. 
We guide you through specialised exercises and supported stretching therapy for relief of back, joint and hip pain.
Spiral stabilization exercises help improve your posture and body alignment, foot arch, balance and flexibility through tailored 10-15 minutes daily exercise programmes.
Spiral exercises and manual therapy can also help those who suffer from headaches/migraines and chest related conditions such as asthma.
Effective Treatment & Prevention
Spiral Stabilization exercises and manual therapy are used for treatment of back pain including non-surgical treatment of disc herniation, treatment of failed back surgery syndrome and to help stabilise the gait after hip joint surgery. It is also used by athletes to enhance performance and mobilise muscle synergies. 
Muscle chain training (Spiral Stabilization exercises) allows for the treatment and prevention of:
Intervertebral disc herniation
Scoliosis
Chronic back pain
Sciatica
Complications after spinal surgery
Hip, knee and shoulder joint disorders
Lordosis, kyphosis
Flat feet, hallux valgus
Headaches, migraines, dizziness
Asthma
Back pain in pregnancy
Other conditions including A

nkylosing Spondylitis and Osteoporosis without pathological fracture

 – click here for a comprehensive listing on the official UK Spiral Stabilization website.
Spiral Stabilization re-trains the physical body and its muscular structure to work more fluidly and as nature intended. It can be very effective for relieving back pain both pre- and post-disc operation as well as improving overall postural imbalances.
The function of muscle chains can be used in treatment of disc herniation, complications after spine surgery, scoliosis and joint disfunctions – in hip, knee, ankle and shoulder joint. In all mentioned diagnoses, stabilising the body with the spiral muscle chains allows the treatment to be more effective than traditionally used procedures.
Spiral Stabilization exercises and manual therapy can also help prevent de-generation of conditions for those with postural issues and replacement joints.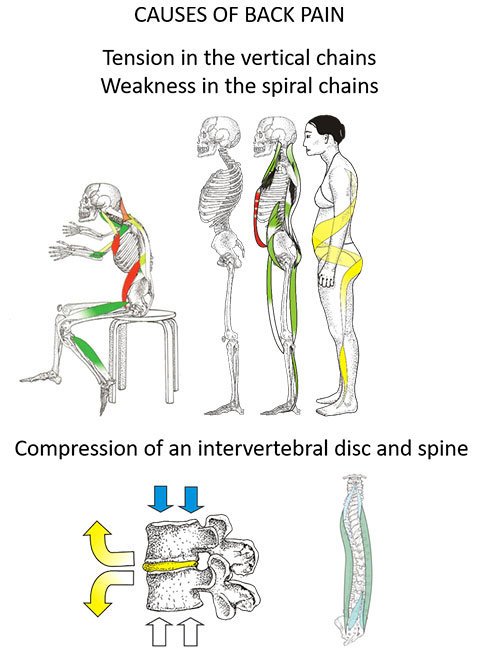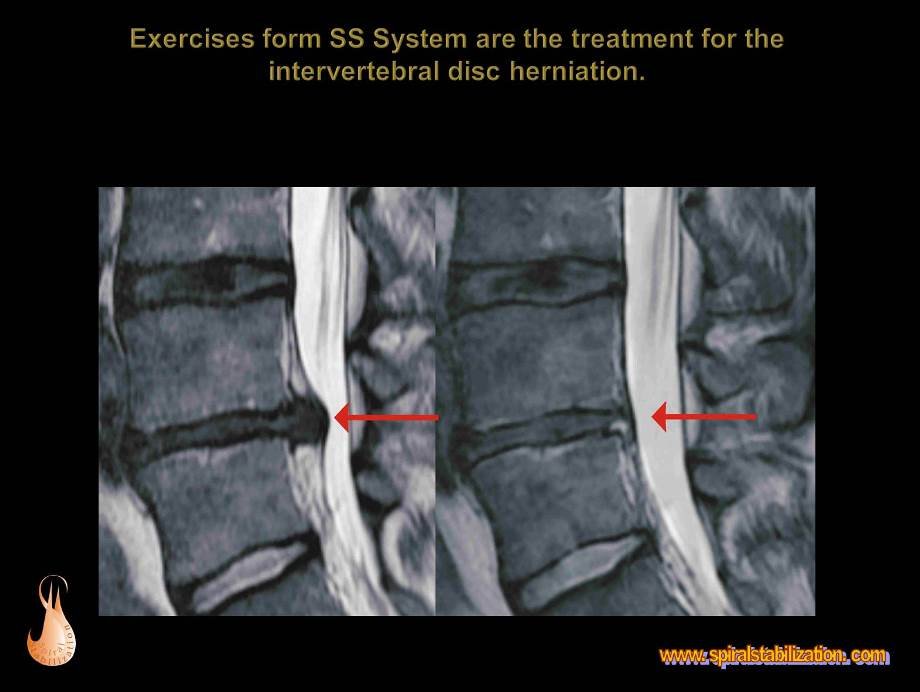 Benefits of Spiral Stabilization method include:
Non-surgical
Curative and preventative
Affordable and effective
Easy to learn exercises
Light and portable exercise equipment
Aids back pain relief
Aids joint pain relief
Restores movement in the joints
Promotes spine regeneration and decompression
Creates muscle corset, relieving pressure on the intervertebral discs and joints
Aligns the spine into a central body axis
Corrects muscle imbalances
Strengthens weak muscles
Improves flexibility
Supports correct posture
Re-establishes the loss of natural movement
Develops natural coordination and balance
Ensures stability during rest but mainly during movement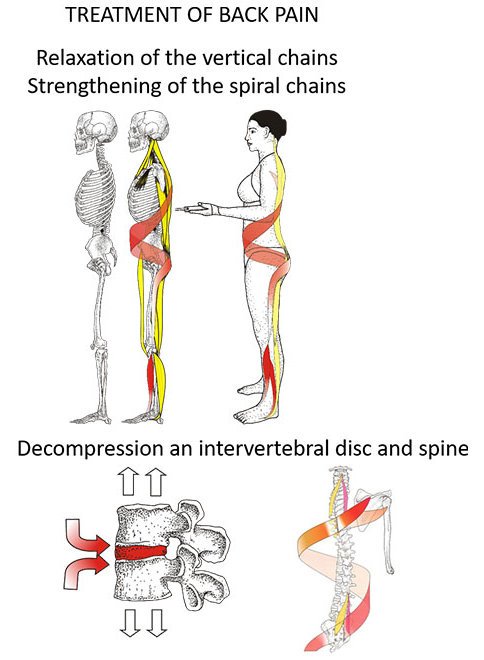 Build a Healthy Spine
Spiral Stabilization exercises and manual therapy build a healthy spine by releasing tightness in the spine and vertical muscle chains. It also strengthens weaknesses and encourages activity in the spiral muscle chains. It is an effective preventative health programme for all ages, including children and athletes. It is suitable during all stages of pregnancy subject to exercise modification.
Your therapist will recommend a personalised exercise programme to be practiced 1-2 times per day for 10-15 minutes, using the elasticated exercise cord. The frequency and duration of this daily programme may vary depending on your current health condition.
Spiral Stabilization Exercises
We focus on synchronising muscle action from the head to the foot.
Releasing compression of the spine by elongating the spine and strengthening the abdominal muscles is one of the keys to good back, hip and knee health. These gentle yet increasingly powerful exercises use the specially designed elasticated cord to help us reactivate muscle chains throughout the whole body.
Strengthening these muscle chains helps with the activation of the foot arch which affects our balance and mobility.
Daily exercise for just 10-15 minutes can realign the body and reactivate the correct co-ordination of the body's muscles. The exercises can be comfortably performed at home or under the supervision of your therapist, either seated or standing.
The manual stretching of tight muscles by the therapist (as shown in photo) whilst the client is doing Spiral exercises can speed progression to correct posture and body alignment.
This supportive stretching enables a greater release of tension in overworked muscles and guides the body to strengthen its weaker muscles.
With the support of professional guidance and training to develop the strength and co-ordination of muscles throughout the body, back pain and joint pain can become a memory of the past.
Françoise stretches her client's overworked muscles to support correct postural alignment.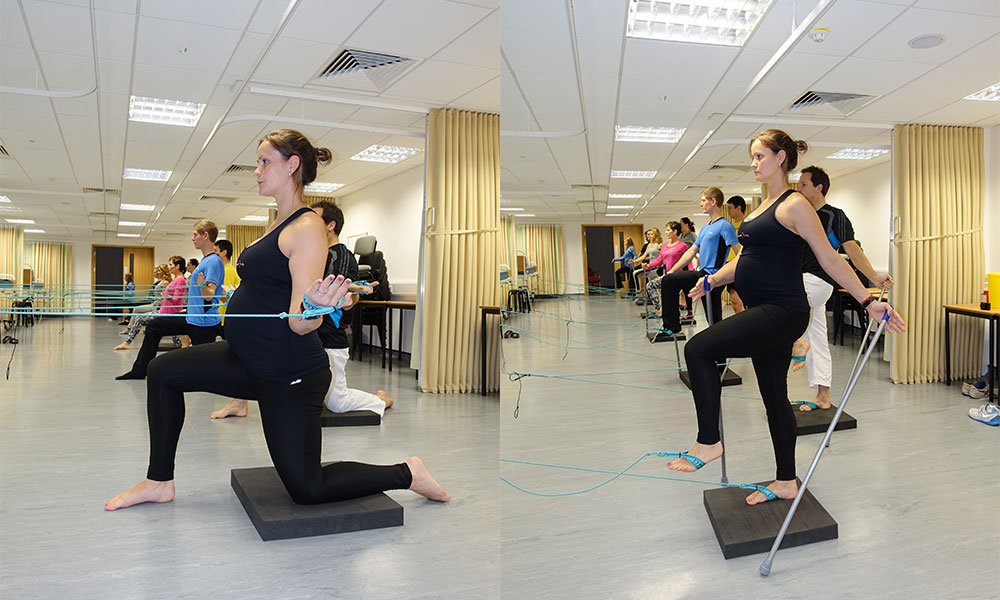 As well as those with acute disc prolapses and scoliosis. Spiral is suitable for children from the age of 5 years, adults, the elderly, athletes and during pregnancy.
Prices
Book in with either Incheol or Françoise, qualified Spiral Stabilization Therapists at The Chi Zone.
1st Consultation £70
Follow-up sessions £65
5 Session Package £295 (SAVE £35)
An exercise cord (£25) will be available for purchase at the end of your consultation.
—-
Click here to read more about the Spiral Stablization method on the official UK website.
Thank you to to the Spiral Stabilization rehabilitation clinic in Prague for the provision of some of the images on this page.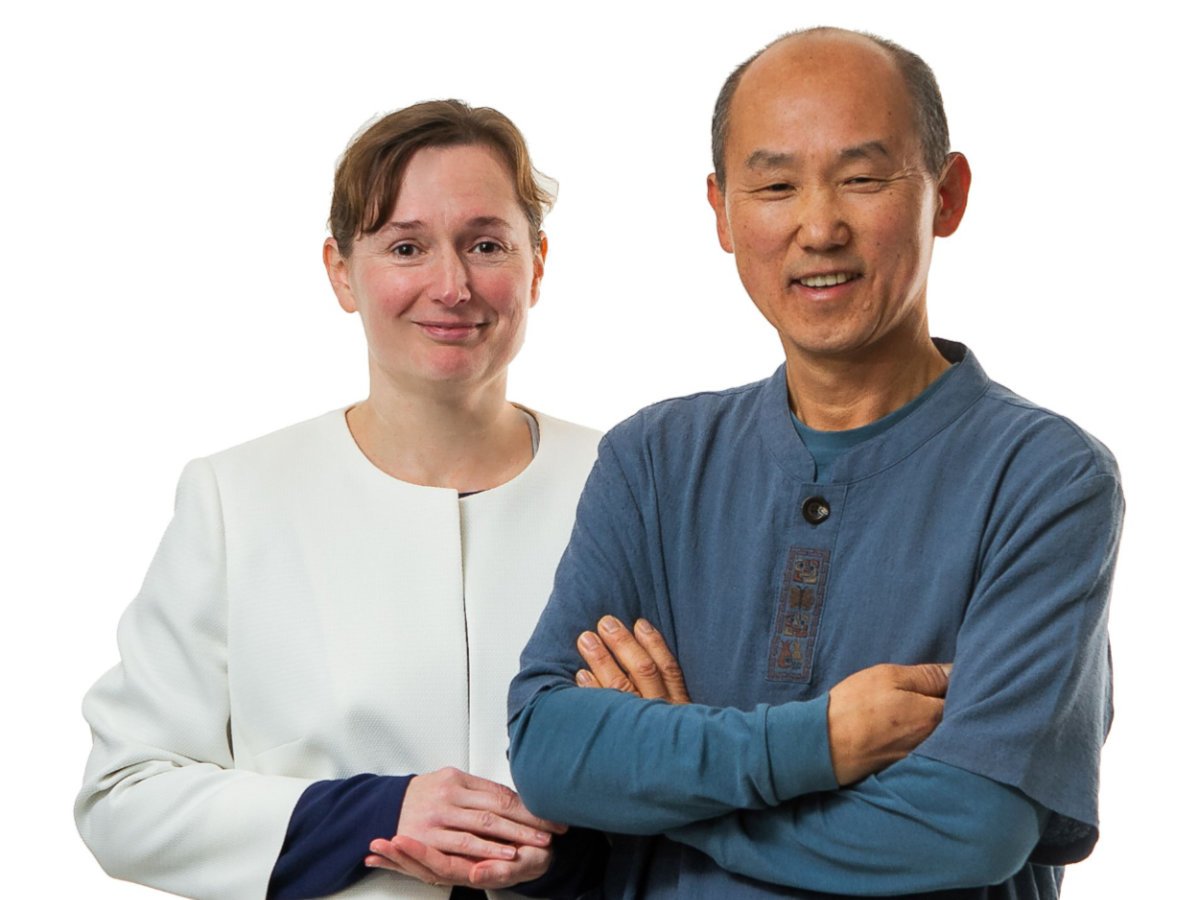 Booking Enquiry Form
"*" indicates required fields