Conception, Pregnancy, Birth and Beyond
With 15 years of practice as a Chi Practitioner and her own personal experiences of pregnancy, birth and beyond, Ruth Mitchell has developed programmes that can help support you physically, mentally and emotionally and help you navigate important transitions in life.
Embracing a truly holistic approach and drawing on ancient techniques and exciting new findings in neuroscience, Ruth offers classes and treatments at The Chi Zone to support you to flow with life's changes.
My sessions with Ruth were transformative, I experienced a great depth of relaxation and connection during sessions, feeling calm and at times euphoric afterwards.
My sense of clarity was enhanced. Ruth feels the blockages within the body, physical and emotional and facilitates release.
Ruth has a gentle yet strong presence mixed with incredible intuition; she is an inspiring practitioner.
Conception
Whether you are preparing to conceive naturally or by assisted methods, Chi therapy can support you on your journey.
Frustration, worry or insecurity can result in the pattern of energy centres becoming erratic. By harmonising and rebalancing these centres a different rhythm can be produced that can have a profound effect on overall health. We work using a combination of energy and sound to clear blockages and to aid the vibrational environment of the womb. Complements assisted conception programmes.
1st Chi Treatment with Ruth £40. Further sessions £50 and discounted packages available.
Chi Flow Conception Intention Package  £265
The Chi Flow Conception Intention Package comprises five Chi Treatments and a specially tailored Chi Flow session to help you align your energetic pathways more deeply and lock in a new vibrational pattern. Combines chanting, movement and meditation.
Although we weren't especially 'trying' for a baby, in the year leading up to our wedding we weren't taking any precautions. By the time we were married I was keen to get on with it. I always had a little niggle of worry in the back of my mind. Apart from my age, I am very sensitive and I can feel myself ovulate. But only ever on my right side. The months went by, I ate well, gave up drinking, took my temperature and tried to stay relaxed. It was by chance that a friend mentioned a Chi Treatment (she had had one and just loved it). I was feeling a bit flat so I booked one in for the day before we were due to fly off on holiday (and just before ovulation time).
Travelling the next day, I nearly passed out with the pain of ovulating on my left side – for what felt like the first time ever. When I arrived home after the holiday, the line was blue!
My baby was born on my 38th birthday. Best present ever.
Prenatal and Postnatal Treatments
Chi Therapy can have a balancing effect on hormones and overwhelming emotions and will help to keep you feeling light and energised.
Prenatal treatments are useful for targeting the aches and pains of pregnancy and other common conditions such as nausea, constipation, back pain, fluid retention, indigestion and blood pressure issues.
Postnatal  treatments can aid your healing and recovery from a natural birth or birthing interventions and help restore your energy leaving Mum better equipped to cope with the demands of a newborn.
Appointments available Wednesdays and Saturdays. 1st Chi Treatment £40. Further sessions £50 and discounted packages available.
Out of hours appointments by arrangement.
Bump to Baby Chi Flow
Welcome to a unique style of birth preparation. One that embraces mind, body and spirit as you prepare to become a mother.
Prenatal attachment and bonding to a primary caregiver is the most significant relationship of our lives. The attachment relationship starts to develop during pregnancy. A positive prenatal experience impacts a child's psychology and development (friendships, personality and resilience to stress) and improves life outcomes.
During pregnancy the body goes through many changes in preparation for birth. As the physiological intention of each stage of gestation changes, Chi Flow classes can help support the detoxification and realigning process and help decongest the pelvic/cervical area to aid dilation when the time comes.
Beginning with a short chanting session to help ease you into the zone, this specially designed one hour session also includes gentle movements, stretching and concludes with a guided meditation to allow you time and space away from the busy-ness of life to connect with your baby. Complements other birth preparation programmes.
Bump to Baby Packages starting from  £175
Specially tailored packages aimed at 1st trimester, 2nd trimester and 3rd trimester.
Comprising personal consultations, Chi Treatments and Chi Flow Classes to support you during this time.
For Baby
The journey from womb to world is probably the biggest transition we will experience in our lives. We now know that this experience can leave an imprint for life.
A fast, prolonged or traumatic birth can cause 'colicky' symptoms that affect the baby. As can pressure changes from C-section, induction or assisted birth. Symptoms may include: reflux, unceasing crying, bodily tension, constipation, restless sleep and breastfeeding issues.
Chi therapy can help re-establish a baby's sensitive and immature energetic system which has become misaligned during the birth process.
Consultation and treatment 45 mins  – £25 introductory price for June.
I also offer an extended session which allows time for a greater understanding of the birth process.  Includes a full birth debrief, treatment and you will also gain tips and techniques to help calm your baby and how to maximise attachment.
Consultation and treatment 90 mins – £65
Ruth has a truly amazing gift to detect and clear energy disturbances.
The world needs to know about your treatments. It would make the world a better place.
Ruth, I can't thank you enough for helping me through a horrible time. You are certainly a ray of gorgeous healing energy.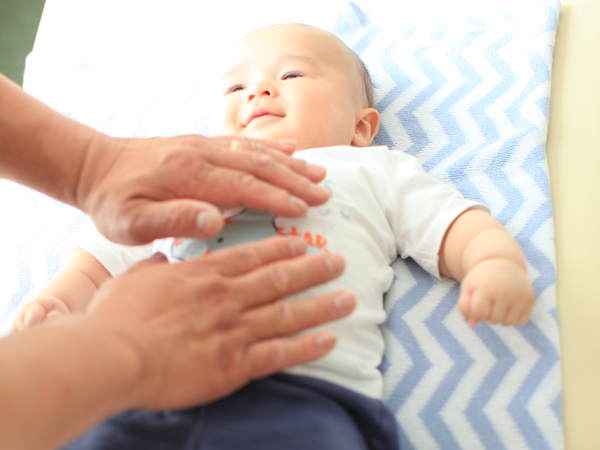 Flow with the Change
Like a birth, menopause is a transition from one way of being to becoming another person entirely. Unlock the power, value and dignity contained within this stage of life.
Menopause is a critical event in a woman's life. We aim to support you to move beyond the physical, emotional and mental disturbances to unlock the potential for personal growth and transformation which is held within this chapter of our lives.
" It's the first time I've slept 8 hours in YEARS!" Becky
" It feels like the curtains have been drawn back." Nikki
" I feel much calmer. The rising panic has abated." Paulina
Chi Therapy
Chi Treatments can help you find balance, restore calm and lift your energy levels.
1st Chi Treatment £40. Further sessions £50 and discounted packages available.
Menopause Mayhem to Harmony Chi Flow sessions
Help to combat brain fog, mood swings, fatigue, insomnia and anxiety with chanting, movement and meditation.
Advance bookings only. £8 for taster, £10 as part of a package, £12 individual session.