Our Vision
"The Chi Zone is a place of beauty and peace. A space created by Incheol and Françoise Ha to help us connect to the brighter energies around us. To help those looking for renewed inspiration, understanding and direction to improve or even re-create their place in this world.
Through your personal experience we wish for you to realise the value of learning more about Chi and how to use Chi more effectively in your life. With this knowledge, you can start to clear connected and accumulated energies from body and mind. To clear the stress, tension and fatigue we accumulate both physically and emotionally over time. Together, we can work to bring brighter, stronger and clearer energy into your life and those you care about.
Life has many stages and its own lessons to teach each of us. No one person's path is the same but we believe we will be guided to the right place for learning what we need to at the right time."
Françoise Ha and Incheol Ha, Founders of the Shinsundo Chi method
Our Story
Shinsundo Chi means "The path to bright life."
Incheol Ha is a second generation Chi Master, following in the footsteps of his father before him. He undertook an intensive monastic style training in the mountains of South Korea in order to work in harmony and unity with the natural elements of this world. This is where he met his wife, Françoise.
Together they have brought this knowledge from the East to West. They have re-formulated and adapted the knowledge and practices of Chi philosophy to help people overcome the mental, emotional and physical challenges of daily life.
Incheol and Françoise wish to create brighter pathways for you and your family's present and future. To support you to live brighter, stronger and happier lives.
Chi Masters are dedicated to helping improve the lives of others and supporting people to achieve their potential in whichever field they aspire to.
They draw on the strong and demanding mental and physical discipline that is needed in order to support the Chi Master to de-toxify, clear and re-energise, in order to bring the 'energy of the mountains' to you.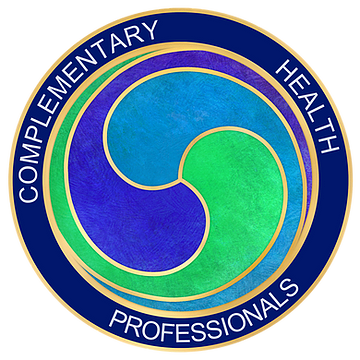 Incheol Ha MCHP
Second generation chi master & Chi Teacher
Shinsundo Chi
® 

Founder & Director

Incheol followed in the footsteps of his father as a Chi Master when searching for a greater understanding about the world and the impact of its natural forces on the lives of humanity.

We are fortunate that Incheol has now made the UK his home and brought his skill, knowledge, insight and more than 24 years experience working with Chi from South Korea to here in the West so we can benefit too.

Over the years, Incheol has helped numerous clients with a wide-range of health conditions and life blockages. He has a great understanding of the causes of illness and how to look after people for their better health. Incheol offers Chi Therapy sessions and leads the Chi Flow Movement & Meditation Classes, Chi Squares Classes, Chanting sessions and advanced Chi programmes.

Incheol also has a great personal interest in nature's growth cycles. He cultivates avocado, mango and other plants from seed using both aquaculture and more conventional methods.

Incheol cares for the aquariums at The Chi Zone and uses natural filtering and feeding methods wherever possible. His great skills in these areas mean we are often over-run with a large number of baby fishes and plants!

Incheol is a member of Complementary Health Practitioners and has professional liability insurance.
Françoise Ha MCHP, MISM
Chi Master & Chi Teacher
Shinsundo Chi
® 

Founder

 

& Director

Françoise qualified as a Chi Master and Chi Teacher in South Korea more than 15 years ago after a career in industry.

Françoise has extensive experience supporting clients to overcome issues in their lives to find greater calmness and strength in themselves both mentally and physically. She enjoys helping people de-stress and recharge through the power of music and sound and has created unique courses at The Chi Zone to facilitate this.

She also has a great interest in supporting the positive growth and development of our younger generations and leads The Chi Zone for Youngsters Programmes both in-house and as an external coach in schools. Françoise has an enhanced DBS clearance. Françoise offers private sessions for families to support the positive growth and health of parents with their children.

Françoise also offers specialist Business Consultation and Management Support. To help  businesses and organisations develop stronger business/employee health. 

Françoise has a wide range of experience in systems development, operations, and project management in the banking, retail and education sectors and guides the development of all our services. Françoise has a BSc in Business Administration from the University of Bath, LCGI in Retail Management and LTCL Instrumental/Vocal Teaching Diploma. Françoise is a member of Complementary Health Practitioners (CHP) and the Incorporated Society of Musicians (ISM) and has professional liability insurance.
Associate Practitioners
There is an excellent support team of Chi Practitioners who work at The Chi Zone as independent therapists on a part-time basis. They each have their own unique approach to working with Chi and have professional liability insurance. Please enquire directly with them for availability and pricing.
Ruth Mitchell
Chi Master Practitioner
Women's Wellness
Ruth trained as a Chi Master Practitioner in 2006.
Following the birth of her first child in 2007 Ruth trained as a Doula and enjoyed supporting women at home, local hospitals and at the Portland up until she left London. She was also the BabyCalm and ToddlerCalm course facilitator at The Active Birth Centre and worked latterly as an independent Parenting Consultant.
Ruth also ran birth art café groups, became a sling consultant and spent 5 years assisting the running of a toddler group advocating conscious parenting.
In 2015 Ruth trained with Conscious Embodiment as an Integrative Baby Therapist – studying aspects of pre and perinatal psychology and the effects of birth trauma. This continues to inform her work.
For conception to birth and beyond, Ruth offers treatments as well as specially tailored Chi Flow and chanting classes to support women at all stages.
Returning to Dorset in 2017 to marry her childhood sweetheart Ruth has found herself coming full circle.
Ness Sherry
Chi Master Practitioner
Shinsun Yoga
Ness has been a Yoga Teacher and Chi Practitioner for over 15 years and has recently moved to Dorset.
She combines the two therapies that have deeply supported her wellbeing: Yoga and Chi.
Ness is a visionary Yoga teacher and uses traditional Yoga practices and assists, combined with her energetic connection to Chi to connect more deeply to the subtleties of the practice.
Ness offers Shinsun Yoga Classes and Workshops.
The Shinsun Yoga Method
Yoga is an eight limbed system which physically strengthens, releases and cleanses the body.
By consciously connecting to breath, Yoga helps to purify the nervous systems and quietens the mind.
Our bodies can become supple and strong and the mind becomes focused and clear.
When this approach is combined with a connection to Chi energy, we create a powerful practice which deeply connects us to the energetic qualities of our movement.
This enables us to recharge, clear negative energy, release held habitual patterns and find a deeper connection to our true nature.
Jen Styles
Associate Energy Practitioner
Jen Styles is an Associate Energy Practitioner with The Chi Zone, located in Birmingham UK.
Jen has been connected with the Spirit world for over 40 years and speaks on their behalf.
Intuitively knowing where pain and trauma are stored from an early age, Jen qualified as a Holistic Massage Therapist. Honing her skills she now works with Universal and Ancestral Energies to help clients cleanse Ancestral Trauma at the Source. Jen works closely with Incheol and Françoise Ha in helping Ancestors become lighter and brighter.
Jen is pleased to offer online Ancestral Healing in Group format and individually. Please connect with her via email to discuss this further.
jen@jenstyles.co.uk