Our experienced Natural Health Practitioners Incheol Ha & Françoise Ha work with you to release stress, pain and fatigue. Helping you to develop greater strength, flexibility, stability and resilience. So you feel calmer, brighter and stronger in yourself.
Good Health = An Active Life
For a Healthier, Stronger Mind and Body
Welcome to The Chi Zone, a beautiful and calming space in the heart of Poundbury, Dorset.
Are you in physical pain, suffering from injury, weak muscles, stiffness, poor balance and posture or lack of mobility?
Are you feeling run-down, a lack of motivation or mentally overwhelmed?
Are you looking for interesting and impactful activities to do to improve your general health and wellbeing?
We offer hands-on therapies plus physical and mental exercise classes to support a healthier and stronger body and mind. We also offer specialised support for spinal and postural conditions including gait, with our Spiral Stabilization sessions.
We also stock MooGoo products for those with sensitive skin including eczema.
Contact us in confidence to find out more. Telephone 01305 753 415 or click here to email us.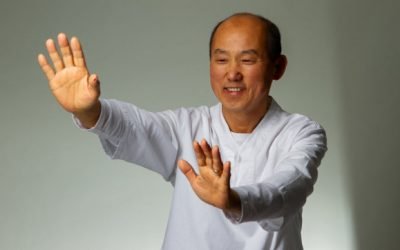 Further to requests for more in-depth opportunities to learn about Chi and and how we can manage it more effectively in our daily lives, Incheol & Françoise are happy to announce a new Workshop from 10am-3pm: Progression Chi Workshop Level 1. Upcoming dates are...
Spiral Stabilization Exercise Programmes
We guide you through specialised exercises and supported stretching therapy for relief of back, joint and hip pain.
Spiral stabilization exercises help improve your posture and body alignment, foot arch, balance and flexibility through tailored 10-15 minutes daily exercise programmes.
Spiral exercises and manual therapy can also help those who suffer from headaches/migraines and chest related conditions such as asthma.
Join our friendly groups in a calming and energising session to clear, move and recharge Chi both within and around us. Led by Korean-trained Chi Master Practitioners Incheol and Françoise Ha.
1.30pm Mondays with Incheol
10.30am Tuesdays seated session for those with limited mobility
9.45am Thursdays with Françoise
Shinsundochi Martial Arts Classes
Join Incheol for an active non-contact martial arts session.
Suitable for all ages from young to old.
5.45pm Thursdays
Outdoor Chi Flow Sessions
Throughout the year we run Chi Flow sessions outdoors.
Join our friendly groups in a calming and energising session to clear, move and recharge Chi both within and around us. Led by Incheol and Françoise Ha.
9am Sundays at Borough Gardens, Dorchester centre
5.30pm Mondays & 1pm Tuesdays at Pavilion Green, Poundbury
"I have been going to The Chi Zone for 9 months now.  Having started with Chi Flow on the Great Field, then indoors in the studio.  I am now going to the new Martial Arts class.  I love it.  The sense of improvement and wellbeing, the flow of the movements and improvement.  Most of all I just find it fun.  I smile the whole time.
I am a reasonably fit 60 year old and feel the class is for any generation, young or old as your body is your own to move and enjoy."