Benefits of Chi Therapy
Are you feeling drained of energy emotionally, physically or both?
Do you feel affected by feelings that you didn't have before and cannot clear them?
A hands-on Chi Therapy acupressure session can help release deeply held stress and tension from your mind and body. Helping you to relax, rebalance and feel calmer and clearer. Chi Therapy can also help clear negative energies that you have picked up during your life; stresses and energies that aren't yours and don't belong to you.
We can help you regain your inner stability, strength and motivation for life.
If you cannot hear any sound, please adjust the volume slider on the video player
Chi  Therapy can also help with:
Sports & physical injuries, muscle & joint pain, back pain, restricted movement, stress & tension, digestive disorders, headaches & migraines, circulation & blood pressure, pregnancy aches and pains, post-natal recovery, post-injury/surgery rehabilitation, anxiety & insomnia, depression & emotional health, bereavement and impact of life events.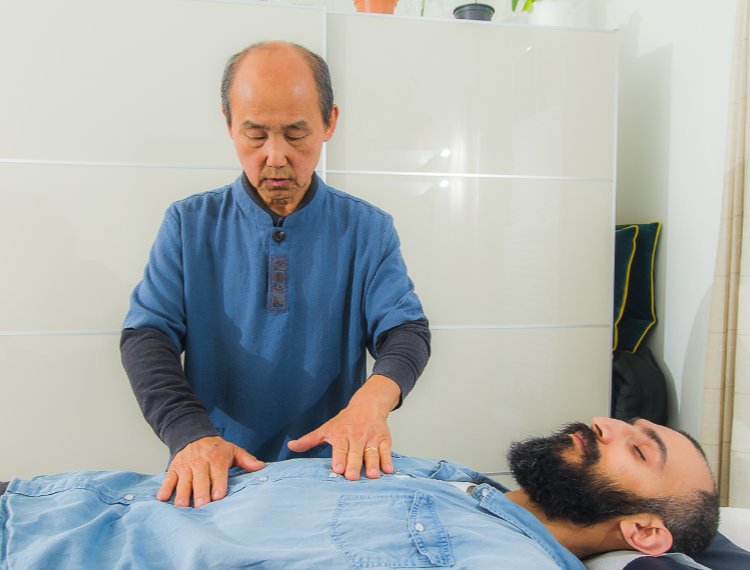 These hands-on acupressure sessions stimulate acu-points to help muscles relax, release tension and improve blood flow. Acupressure has been shown to be effective in relieving a variety of pains in different populations. Chi Acupressure Therapy also focuses on improving energy flow throughout the body, helping the client to deeply relax mentally too.
More About Chi Therapy
Chi Therapy is a holistic body and mind approach originating from the mountains of South Korea using acupressure and sound. In the East for more than 5,000 years, there have been people dedicated to working with nature's energy to support the better health and wellbeing of others.
A full body Chi Acupressure Therapy session is a fully clothed, sound and acupressure energy treatment which releases stored stress and tension in the body to improve physical mobility and energy flow. The calming and strengthening energies of your practitioner flow to you via touch and sound in order to clear, recharge and build your energetic and physical strength.
Your Chi Practitioner uses a special breathing technique to transmit energy through sound as well as using acupressure to work on the individual's energy meridian system. Unblocking and opening the energy meridian channels aids the Practitioner to rebalance and recharge your energy levels.
A full body session allows your Practitioner to review your whole energy system. They can focus on areas they sense need special attention and then guide Chi throughout the whole body.
After your first session, your practitioner may recommend a follow-up session. This will build on the initial clearing and rebalancing that has been done in order to further stabilise your condition. Or for those with deeply held or chronic issues, your practitioner may suggest that a longer course of further Chi sessions would be beneficial over the next few weeks in order to achieve the best results.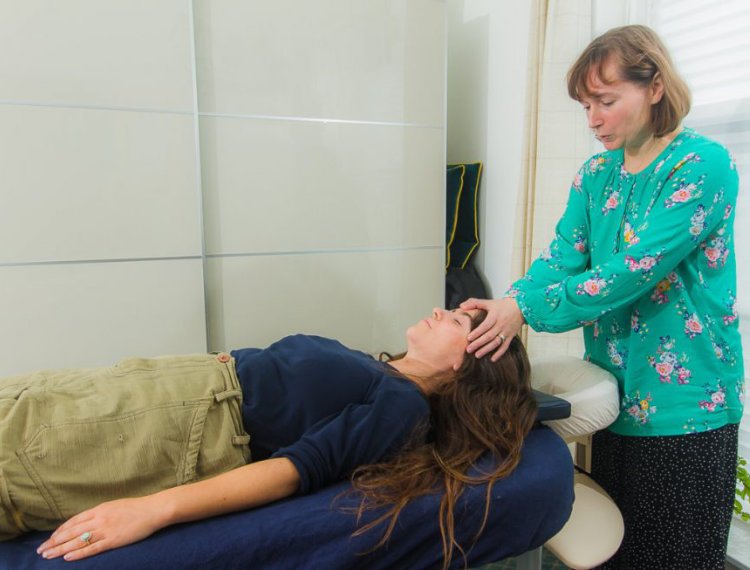 Combined Therapy & Exercise Programmes
We find that dual action can be much more powerful for longer term results. This means that the therapy is the main focus of each session but your practitioner may also show you a tailored technique or exercise for you to do each day to support your continued progress.
We find that positive client action between appointments can make a real difference to the pace of your progress… and support greater long-term benefits.
Book an appointment with either Incheol Ha or Françoise Ha , experienced Korean-trained Chi Master Practitioners. Suitable for all ages including during pregnancy.
—-
Single Chi Therapy session £50
Course of 5 Chi Therapy sessions £225 (save £25)
—-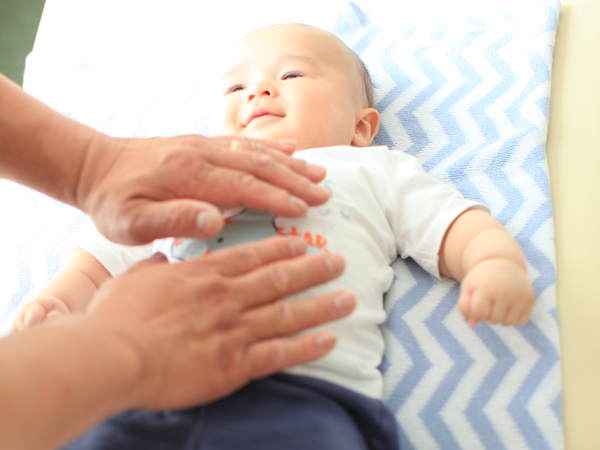 For Babies, Youngsters and Teenagers
Chi Therapy can help to release tension and stress from babies and youngsters' bodies and help calm their mental energies.
Babies and youngsters can pick up a lot of stress and negative energy from their early experiences – including the birth process – and surrounding environments. They can be very vulnerable energetically which can have knock-on effects onto their physical and mental resilience and overall health and strength as they grow.
Shocks to their system which are not cleared and rebalanced early on can have long-term effects on both their physical and mental health and capabilities as an individual. Early support and intervention may prevent these longer term effects developing and help support their natural healing and personal energetic balance. Young people can also feel anxious about returning to school, managing workloads and studying for exams. Chi Therapy can help calm their mental energies and support them to manage these stresses better.
Relief of Back Pain
A note of appreciation for the treatment yesterday which has eased the back tremendously.
Relief of Neck Pain
Following our appointment I experienced complete relief from my neck pain and soreness.
Booking Enquiry Form
"*" indicates required fields