If you cannot hear any sound, please adjust the volume slider on the video player
Benefits of Chi Therapy
Chi  Therapy can help with:
Sports & physical injuries, muscle & joint pain, back pain, restricted movement, stress & tension, digestive disorders, headaches & migraines, circulation & blood pressure, pregnancy, post-natal recovery, anxiety & insomnia, depression & emotional health, bereavement, impact of life events…
In-Person or Zoom
Choose either in-person or distance sessions via Zoom, Skype or telephone. This ability to work remotely can be essential when helping clients who live further away or are recovering at home from illness.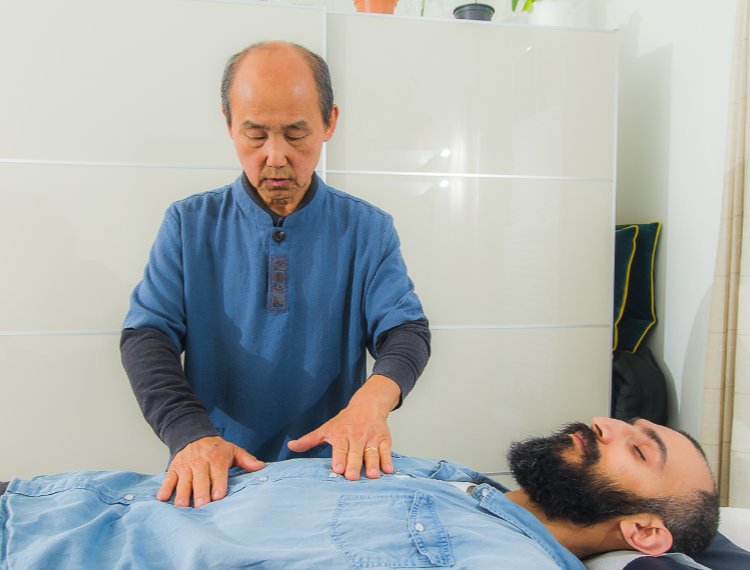 What is Chi Therapy?
Chi Therapy is a holistic body and mind approach originating from the mountains of South Korea using acupressure and sound. In the East for more than 5,000 years, there have been people dedicated to working with nature's energy to support the better health and wellbeing of others.
A full body Chi Acupressure Therapy session is a fully clothed, sound and acupressure energy treatment which releases stored stress and tension in the body to improve physical mobility and energy flow.
Your Chi Practitioner uses a special breathing technique to transmit energy through sound as well as using acupressure to work on the individual's energy meridian system. Unblocking and opening the energy meridian channels aids the Practitioner to rebalance and recharge your energy levels.
A full body session allows your Practitioner to review your whole energy system. They can focus on areas they sense need special attention and then guide Chi throughout the whole body.
A course of Chi sessions aims to cumulatively clear and strengthen your physical and mental energy, helping to release stress, pain and fatigue and is recommended in order to achieve the best results.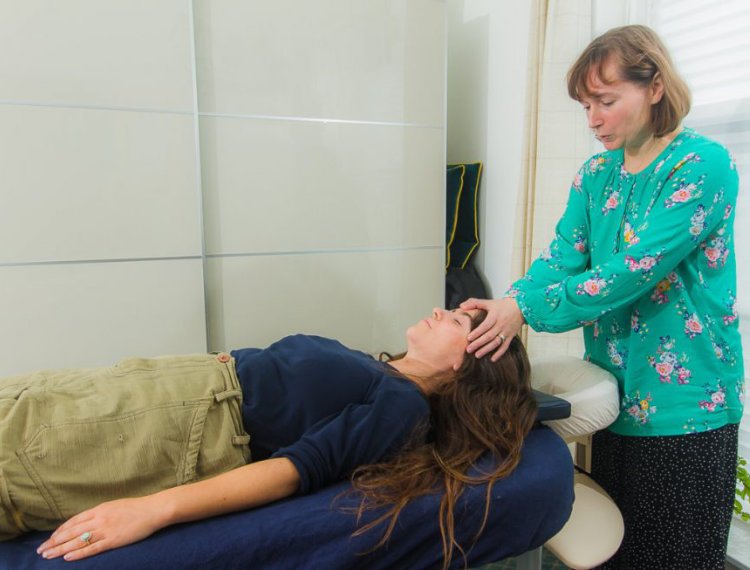 Combination Therapy & Exercise Programmes
We also offer tailored 1, 3 or 6 months therapy & exercise programmes on request. We find that dual action can be much more powerful for longer term results. This means that the therapy is the main focus of each session but your practitioner may also show you a tailored technique or exercise for you to do each day to support your continued progress.
We find that positive client action between appointments can make a real difference to the pace of your progress… and support greater long-term benefits.
Here at The Chi Zone you can make an appointment to clear, rebalance and recharge your energy levels with an experienced Korean-trained Chi Master Practitioner: Incheol Ha or Françoise Ha.  Suitable for all ages including during pregnancy.
—-
Single Chi Therapy session £50 for 12 yrs+
Course of 5 Chi Therapy sessions £225 (save £25)
Single Chi Therapy session £35 for 0-11yrs
—-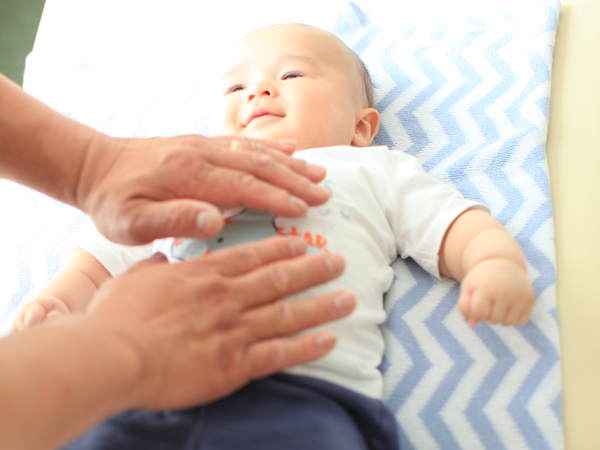 For Babies, Youngsters and Teenagers
Chi Therapy can help to release tension and stress from babies and youngsters' bodies and help calm their mental energies.
Babies and youngsters can pick up a lot of stress and negative energy from their early experiences – including the birth process – and surrounding environments. They can be very vulnerable energetically which can have knock-on effects onto their physical and mental resilience and overall health and strength as they grow.
Shocks to their system which are not cleared and rebalanced early on can have long-term effects on both their physical and mental health and capabilities as an individual. Early support and intervention may prevent these longer term effects developing and help support their natural healing and personal energetic balance. Young people can also feel anxious about returning to school, managing workloads and studying for exams. Chi Therapy can help calm their mental energies and support them to manage these stresses better.
Calmer with Greater Clarity
It is a soothing experience once you get over your initial anxiety/ nervousness at trying something new.
Chi Therapy can release blocks that you didn't know were there until they're removed.
I'm feeling much calmer. Before, I was feeling confused, anxious and frustrated. Situations haven't changed but I feel much more in control of my response to them. The online sessions are a great way of bringing me back to centre.
I have always found that I have more clarity following a treatment.
Relief of Pain
Following our appointment I experienced complete relief from my neck pain and soreness.
Chi Therapy on Demand 24/7
Short on time or need support anytime, for more information about Chi Therapy on Demand with Incheol Ha, please click below.
Gentle pressure on EMMETT soft tissue points can help with general relaxation as well as specific problems such as lack of mobility and flexibility.
Spiral Stabilization Method
Spiral Stabilization exercises and manual therapy are beneficial for spinal spine-related pain in the lower back, chest and neck areas.
Booking Enquiry Form
"*" indicates required fields